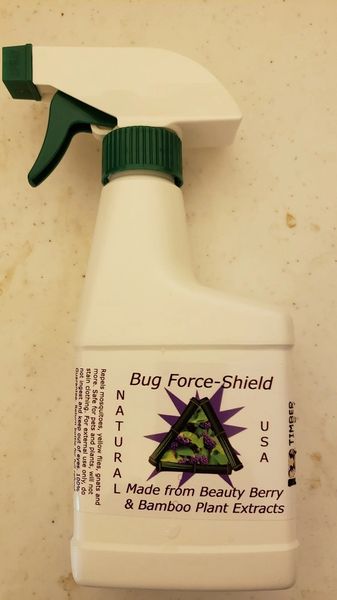 Bug Force Shield all natural insect repellent made from Beauty Berry and Bamboo extracts with citric acid from lemon juice for natural preservative.
8oz.plastic spray bottle ,effective in shielding from most biting insects.It Really works on mosquitoes,flies,gnats,and ticks.Safe for people,animals and fowl.
We have tested on goats,guineas,peacocks and chickens with no side effects.
Order today!