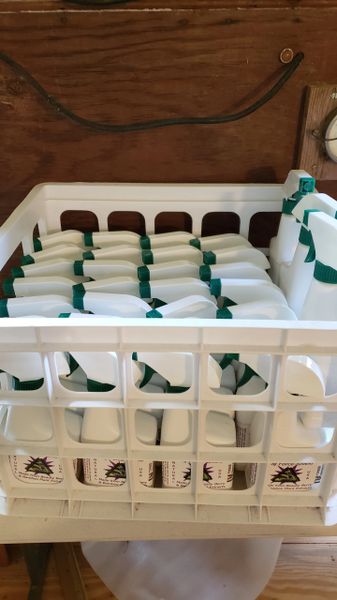 Bug Force Shield(TM) Insect Repellent is made from extracts found in the Natural leaves ,stems and roots of the Florida Beauty Berry and extracts from Bamboo Leaves mixed with water.The USDA has written articles about the usefulness of the Beauty Berry as an insect repellent.Our research has proved that it REALLY WORKS against most insects.Wards off Zika Virus Mosquitoes and West Nile Mosquito.It repels yellow flies,house flies,deer ticks and many others.
Use external with mist sprayer provided on exposed skin and will not stain clothing.Not harmful to pets or animals.We use in and around chickens ,guineas ,peacocks and a neighbor puts on his miniature goats.
If skin irritation or any symptoms or adverse reactions occur ,send empty bottle back for full refund.Wash affected area with water and mild soap.
Indians have reportedly used for medicine for stomach aliments.The berries can be made into jelly.If eaten have an astringent taste.
In the fall the berries turn dark purple.