Best Farming Bamboo for Income Starter Package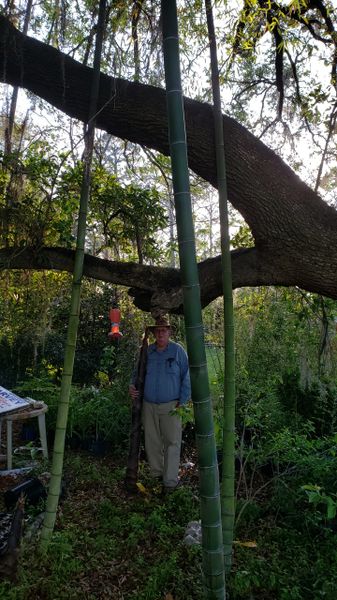 Best Farming Practice for growing Bamboo for Income package is for 40 ea.bare root old growth Phyllostachys moso plants,delivered to 100 miles of Monticello,Fl.
You will get a wealth of information on how to turn your Bamboo into cash each growing season.Harvest fresh shoots for food markets.Harvest poles for Industry.1000 uses for bamboo.
Make appointment to visit Timber Bamboo Nursery 2181 Government Farm Rd,Monticello,Fl.32344 today!
Don't wait to plant Bamboo ,Plant Bamboo and wait!